40th Annual Vancouver Gay Pride Parade – August 5th, 2018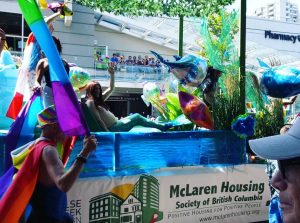 Busy weekend for the McLaren team with our 18th Annual #mclarensparkles & Pride today. More pics coming next week!
McLaren Sparkles! 2018 – August 4th, 2018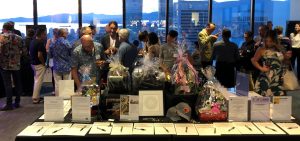 The McLaren team and 75 guests gathered at the TD Tower Penthouse to Celebrate the Eve of Pride with fun, frivolity, food & fireworks at the 18th Annual McLaren Sparkles!
Guest met, mingled and raised funds for Canada's first and longest running HIV Housing Provider while they enjoyed a Sparkling Wine Welcome, Host Bar, Scrumptious Canapés, Live & Silent Auctions and our fabulous "Sparkle & Shine, Pick Your Wine!" Treasure Table.
Many thanks to our emcee and live aucitoneer, The Unstoppable Conni Smudge; the stunning Chantelle Lee for her show stopping entertainment; Grant Minish and the TD Group for donating their venue space; and to our sponsors, donors and guests for making this a night to remember!
Spring Fling – March 20, 2018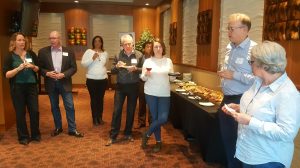 Staff and guests attended the first Spring Fling

McLaren Goes to the Races – September 19th, 2017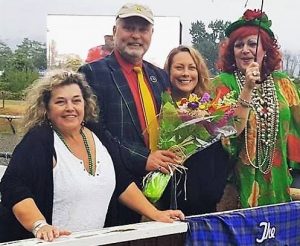 Despite a little rain, McLaren Goes to the Races was a success! It was also a fun, relaxing afternoon with friends, colleagues, and family with some wins places and shows along with a few betting learning experiences.
Scotiabank Walk to tHrIVe – September 16, 2017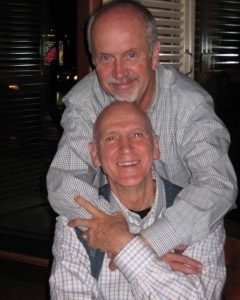 What was also news for the weekend was Saturday's 2017 Scotiabank AIDS Walk to Thrive AIDS Walk.
Huge thank yous to Stan (Stanley Moore) and Pierre (Pierre Soucy) for their outstanding contribution to Team McLaren tHrIVe Drive and huge thank yous to all who contributed!